A Simple Device That Every Hotel Needs
Fridgestop helps lock your hotel mini-bar in place within the cabinet. Prevent damage, unnecessary repairs and on-going adjustments to your in-suite Mini Fridges. Available in three standard sizes, with custom sizing available.
fridgestop 

was born out of a problem.
There has been a problem plaguing the hospitality industry for years—Minibar Fridges that don't stay in place.
Hospitality clients, constantly express their frustration that nobody had figured out a solution to prevent mini fridges in hotel rooms from sliding around in their cabinets. This causes damage, unnecessary repairs, and adjustments on an ongoing basis. The market has a complete lack of options, leading many hotel engineers and staff to create DIY solutions for the problem, but nothing has been satisfactory or easily replicated. And surprisingly nobody has taken the initiative to create a solution in any capacity. Until now…
Introducing fridgestop.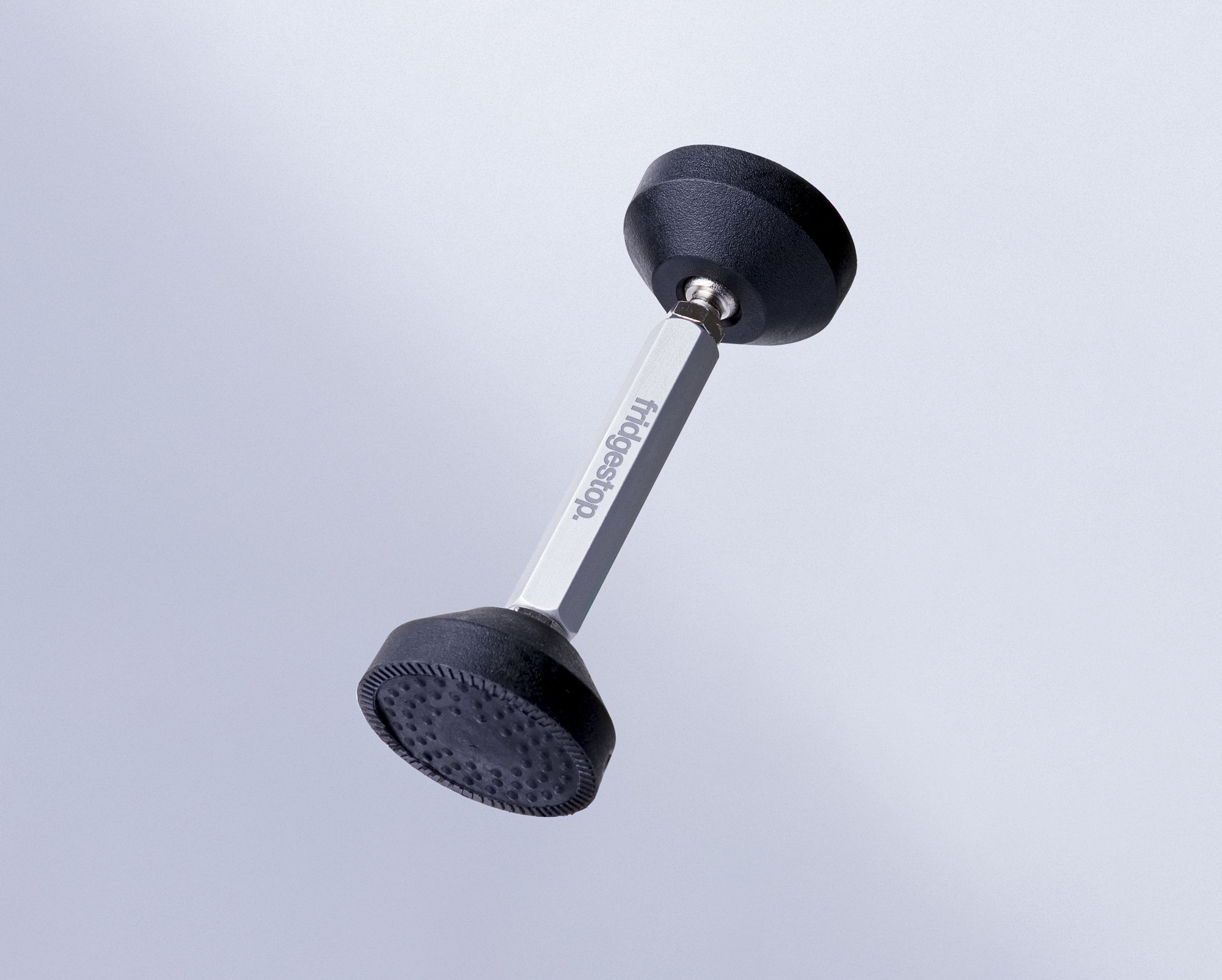 Fits any mini-bar fridge & cabinet with ease.
Step 1
Locate the center point of the fridge or cabinet.
Step 2
Once a position is set, lock in place by turning the middle cylinder by hand. 
You may also use a wrench if preferred.
Step 3
Test to make sure the fridge is locked in place. 
If movement continues, tighten further.
Fridgestop solves a problem that exists in most hotels with 3 sizes to fit any installation requirement. It has high-density rubber feet to lock your mini-bar fridge in place and prevent damage to the cabinet.