DirectKey™ Mobile Access System
DirectKey™ allows guests to download their key to their smartphone quickly and securely, to easily access their assigned room bypassing reception.  
Using cloud-based key credentialing and Bluetooth® technology, it provides an exceptional guest experience and integration with hotel loyalty apps.  
New cost-effective mobile-key solution for hotels of any size. Key credentials remain on the phone during their stay, so a network connection is not required to use the mobile key.  
Different Requirements, Different Scenarios
Technology
Loyalty App Integration – for hotel brands to seamlessly deploy proven mobile key technology into their loyalty application. 
Third-party partnering – for hotels looking to add more value through a mobile key app, without having to make a significant investment. 
Onity DirectKey™ app – the cost-effective "ready to go" solution to get mobile key functionality straight away with no additional system developments. 

 
Advantages for the User
No queuing at the front desk

 

Key credentials remain on the mobile phone

 

Access from a convenient distance

 

Enhanced guest experience

 

Digital expectations fulfilled

 

An option for all preferences, mobile or card
Advantages for the Hotel
Operational efficiency

 

Loyalty build-up

 

On-line system capability

 

High level of security

 

Convenient upgrades, same door footprint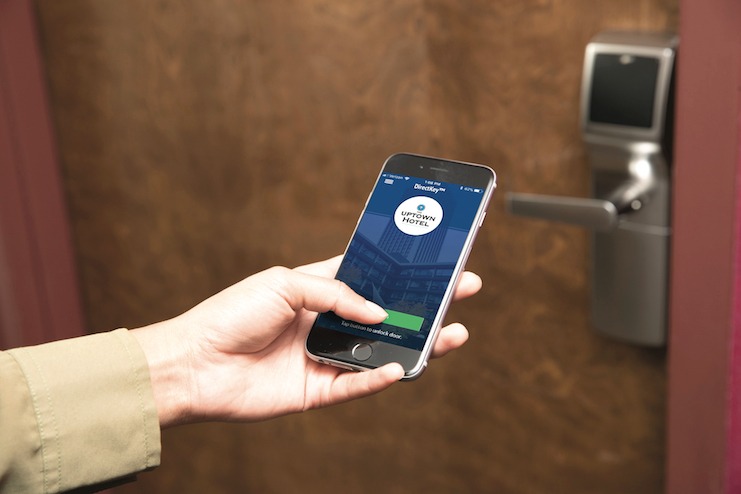 Easy Upgrade Process
Onity's DirectKey module can be retrofitted to existing Onity locks, saving deployment costs and time while maximizing your hardware's life.  
DirectKey™ is fully compatible with new and existing Onity locks. 
Enjoy flexibility with software-based functionality.
Get a scalable solution with a roving check-in option, DirectKey™ integration, and full access management-set up for how you want to run your hotel. You can upgrade existing hardware on your own timeline. 
Backed by a scalable mobile credentialing platform
Deployed across an installed base of more than 3 million Bluetooth locking devices in multiple industries. 
Superior guest experience
The DirectKey™ system provides a seamless journey for guests-from parking to elevators to their room-and makes it easy for them to unlock with their mobile key while on the move.